Recent Posts
1
« Last post by kanasimi on Today at 03:59:58 AM »
After connecting iPhone and Samsung S9/S9+ to Mac, you can use pro phone transfer tool to help you
Transfer Data from iPhone to Samsung S9 / S9+
on Mac. With its help, data like contacts, text messages, videos, photos, etc can be easily transferred between them.
2
« Last post by ParisKen on Today at 03:59:20 AM »
Apple has never equipped its Mac computer with Blu-ray drive. They even dropped DVD drive from their product lines years before. But the big, bright and high-end display on iMac is really one of the best choices for watching Blu-ray movies. If you want to play blu-ray movies on iMac, you can use
Mac Blu-ray Player
software and external Blu-ray Drive to do that. It's really easy and you can follow all the steps below to learn how to Play Blu-ray Movies on Mac.
Step 1. Load and Read Blu-ray Disc
Turn on your Blu-ray drive and connect it to your iMac. Open it and insert the Blu-ray disc to it. It will begin to read the Blu-ray disc and find all the useful information for Mac Blu-ray Player software. Run this software on your iMac and click "Load Disc" button. You can find the movie you want to play easily and select it.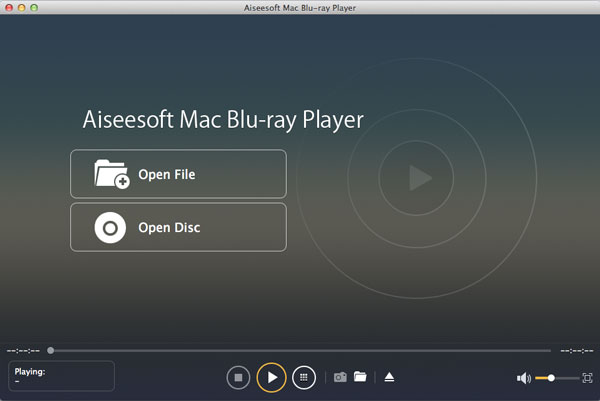 Step 2. Play Blu-ray Movies on iMac
Now this program will automatically play the movie for you. You can easily watch and enjoy your Blu-ray movies on your iMac now.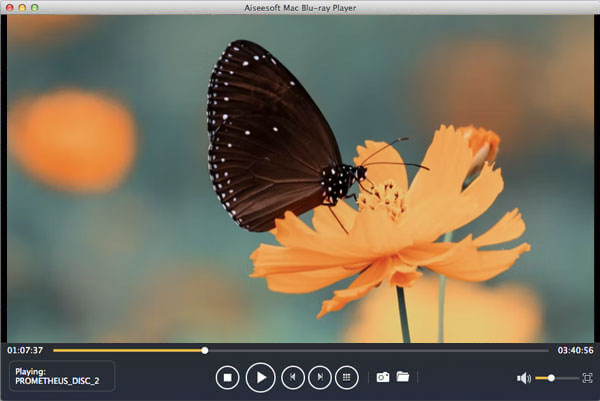 Tips:
You can select the subtitles and audio tracks from the top bar menu. You can also select which chapters to play from the "Navigation panel" easily.
3
« Last post by wanderer1479 on March 19, 2018, 08:53:17 AM »
Everyone loves holidays! They bring joy, and we always have great time when we celebrate with people we love. This application is dedicated to Easter, and it offers plenty of wallpapers which will decorate big screens of your smartphones. If you love holiday euphoria, and you want to change your device somehow, then you should take a look at these wonderful backgrounds.
Easter Live Wallpapers
also include moving objects which will float around, and the best part is that this application is totally free of charge.
Get it here:
https://play.google.com/store/apps/details?id=com.fantasticlivewallpapers.easterlivewallpapers
4
« Last post by MohamStack on March 14, 2018, 11:21:34 PM »
All-in-One Solution for Android phones from Samsung / Sony / Xiaomi / ZTE / OPPO / MOTO / LG / Kyocera / Huawei / HTC / ASUS / Acer / Google and more
1. Recover lost & deleted files
Recover Situations by delete / format / broken screen / virus attack / system crash / inaccessible / factory reset / forget password / black screen / improper operation
Recover File Types: contacts / messages / call history / WhatsApp / photos / audios / videos / documents
2. Switch from one phone to another
3. Transfer data between Android and PC
4. Unlock screen when forgot the password
5. Backup & Restore
6. Root your Android for free
6
« Last post by Michealpbs on March 13, 2018, 09:21:32 AM »
Thank you for the information.It was such an amazing post.Love to share some of my thoughts on
androidstuffs
7
« Last post by redlabel on March 13, 2018, 03:56:11 AM »
Johnnie Walker Red Label Whisky is one of the world?s smash hit Scotch Whisky.It?s surely understood for its challenging, characterful flavor,Red Label Whisky Price
red label price in india
8
« Last post by dhruvrathi on March 09, 2018, 03:45:19 PM »
9
« Last post by wanderer1479 on March 08, 2018, 02:51:27 AM »
Yes, they are
Everything is free, and it will always be.
How far did you come in the game?
10
« Last post by MarcPeter on March 07, 2018, 07:49:56 PM »
Have switching from your old Samsung, HTC, LG, Sony, etc. Android phones to the new Samsung Galaxy S9 / S9+ ? You will need MobileTrans to transfer all the contacts, messages, photos, music, videos, apps and more from your old phone to it. All your work can be done with a single click.
Works with Smartphones like:
Galaxy S8/S8+, Galaxy Note8,
Huawei P10/P10+, Mate10,
LG V20, LG G6, Moto Z2 Force,
OnePlus 3T, ZTE Axon, and more